The Hochzeiger Ski School 5 reasons
Our large infrastructure
Whether for our Pitzis, juniors, adults or snowboarders – we have our own practice area with conveyor belts and plenty of aids for all areas. Everyone gets their money's worth and can celebrate their first successes undisturbed. There is also our relaxation lounge for adults, the trend sports center for everyone who wants to try something new, a childcare room and our own children's restaurant.
More information about our infrastructure.
Our location in a family-friendly ski resort
Our courses take place in the Hochzeiger ski resort, which is ideal for families. Not too big and still has enough choice of slopes for beginners and professionals. Almost all slopes lead to the centrally located middle station, which makes orientation in the area straightforward, even for children.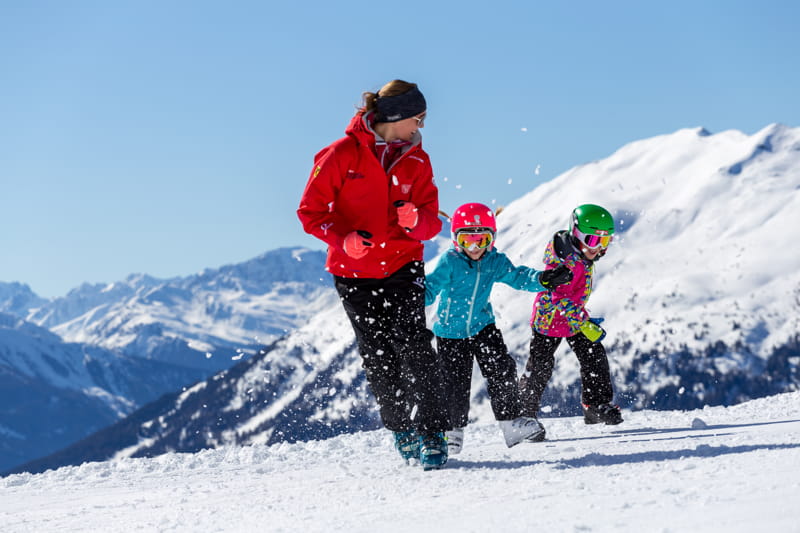 Our trained snow sports instructors
Our approximately 100 trained instructors in the respective areas will teach you your preferred snow sport and improve your skiing technique with a lot of fun and safety. Here we would like to emphasize that the majority of our snow sports instructors are regular employees who have been delighting our guests for several years.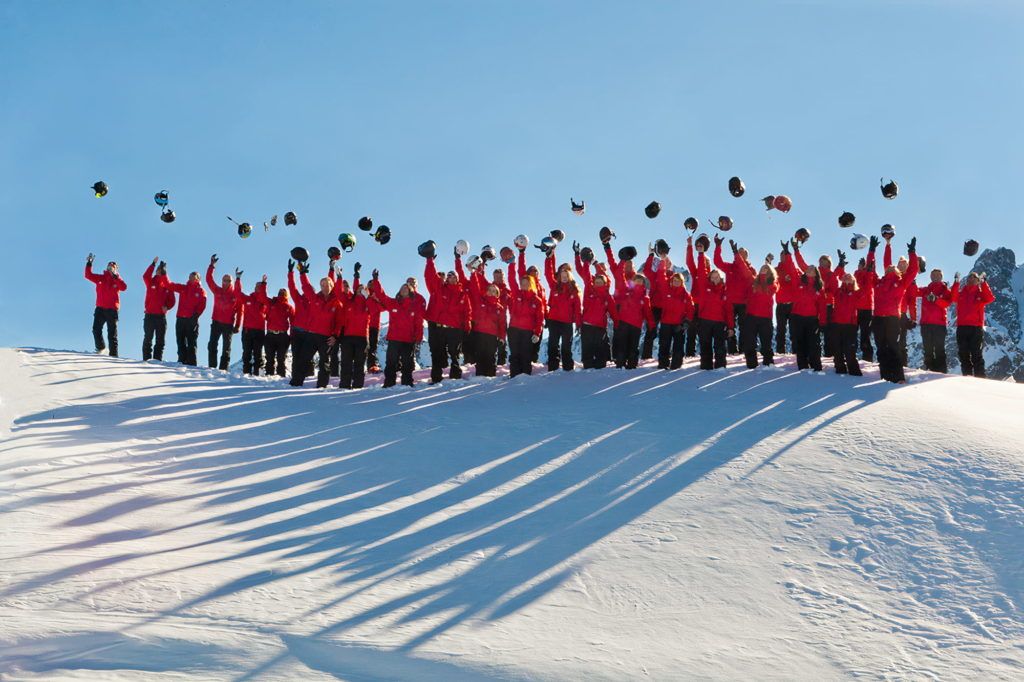 Classification of skill levels
All of our group courses are divided into up to 7 different skill levels. Here everyone – whether beginner, advanced or occasional rider – will find a group that suits them. The rough division is made when you book the course. If it doesn't fit perfectly, your instructor will put you into the appropriate group as quickly as possible, directly on the slopes.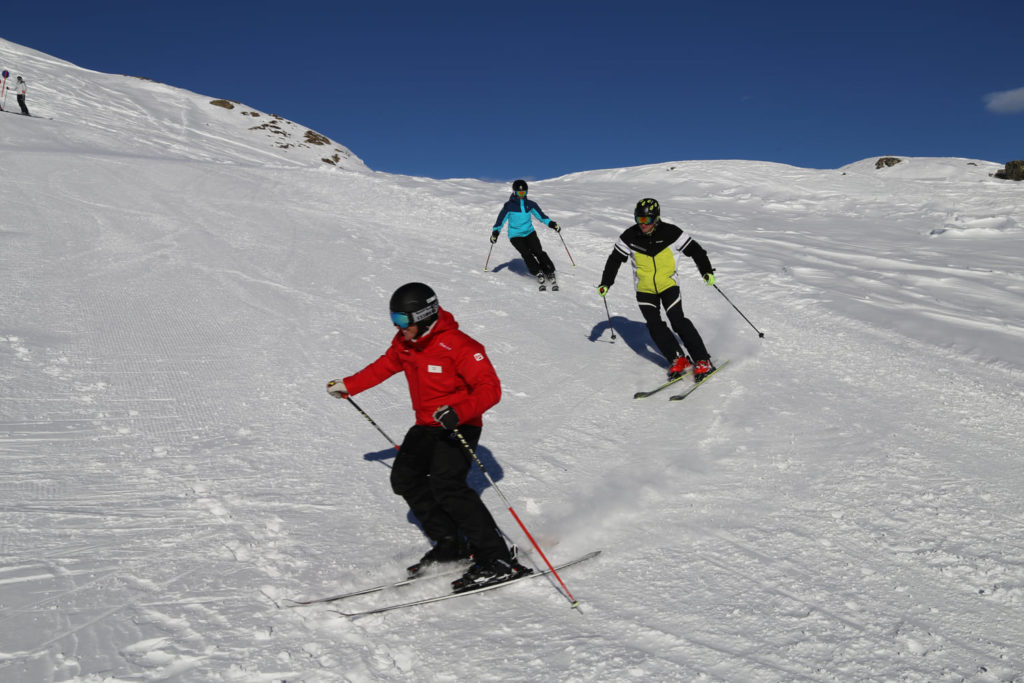 Our versatile offer
It's not for nothing that our actual name is "Schneesportschule Hochzeigerr-Pitztal" because, with us, you can not only book ski and snowboard courses but also everything that you associate with the topic of winter sports. Whether snowshoeing, ski touring, freeriding, snow biking, cross-country skiing or short carving, you can learn everything with our snow sports instructors. We also offer no-handicap courses. So EVERYONE is guaranteed to find the right thing with us.